Apple Inc - Stock Analyst Research
| | |
| --- | --- |
| Target Price* | USD 214 |
| Recommendation | BUY |
| Market Cap* | - |
| Publication Date | 4 May 2022 |
*At the time of publication
Apple Inc - Bottlenecked by supply constraints
1H22 revenue and PATMI were ahead of our FY22e forecasts at 56% and 60% respectively.
Demand remains robust for iPhone, Mac and Services despite concerns of softening consumer confidence.
Gross margins beat estimates, demonstrating Apple's ability to pass on higher costs.
We keep our forecasts unchanged despite the outperformance this quarter. COVID-19 shutdowns in China, ongoing semiconductor shortages and a stronger US$ will impact revenue growth by US$4bn-8bn in 3Q22. We maintain BUY and our unchanged target price of US$214.00 on DCF with a WACC of 6.2% and terminal growth of 3.0%.
Results at a glance

Source: Company, PSR
The Positives
+ Demand remains robust. Revenue grew 9% YoY to US$97.2bn, beating estimates of 5% growth. Services, iPhone, Mac and iPad all outperformed despite concerns of waning consumer confidence. iPhone demand was up 5%, and it remains strong for the iPhone 13 family. Mac demand grew 15%, and the new M1 chip Mac saw its best seven quarters with record upgraders and 50% new purchasers. iPad demand declined 2%, but it remains highly sought after in education, creativity and entertainment. It continues to be weighed down by supply constraints. Services demand was up 17%, and the installed base are at all-time highs for App Store, iCloud and Apple Care.
+ Gross margins beat for all segments. Gross margins for products and services were 36.4% and 72.6%, beating estimates of 35.6% and 71.4% respectively. For products, Apple is successfully passing on higher costs to consumers. Services margins benefited from growth in the higher margin services mix, which we believe are App sales and subscriptions.
The Negatives
– Nil
Outlook
Short-term headwinds cloud the outlook. 3Q22 revenue growth will be impacted by US$4bn-8bn due to COVID-19 shutdowns in China, which began in end-March 2022, and lingering semiconductor shortages affecting production and demand. This is substantially larger than in 2Q22. In addition, the stronger US$ and stoppage of sales in Russia is expected to hit growth by 300bps and 150bps respectively. No revenue guidance was provided.
Meanwhile, an incremental US$90bn share buyback program was announced, roughly 4% of market cap as at 29 April 2022. This should lend some support to share prices. Apple aims to be net cash neutral. As at 2Q22, Apple's net cash position was US$73bn.
Maintain BUY and unchanged TP of US$214.00
Given the near-term headwinds, we are keeping our forecasts unchanged despite the outperformance this quarter. Demand remains robust but supply remains constrained. We maintain BUY and our target price of US$214.00 on DCF with a WACC of 6.2% and terminal growth of 3.0%.
About the author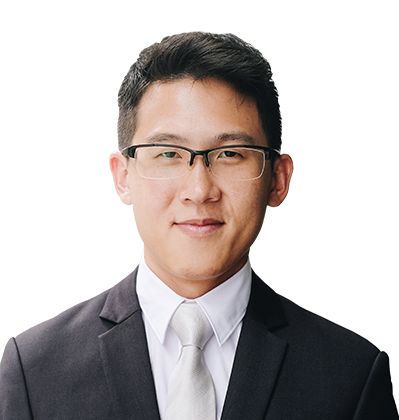 Timothy Ang
Research Analyst
Phillip Securities Research
Timothy covers the US technology sector focusing on hardware companies. Previously a credit analyst, he handled bond analysis and research for the fixed income desk. He has presented seminars for organisations such as SIAS, SPH and IRAS, commentated live market updates for 93.8FM, and authored investment articles for the Business Times newspaper. He graduated with a Bachelor of Commerce in Accounting & Finance from the University of Western Australia.