Suntec Reit - Stock Analyst Research
| | |
| --- | --- |
| Target Price* | - |
| Recommendation | NON-RATED |
| Market Cap* | - |
| Publication Date | 4 May 2022 |
*At the time of publication
Sunpower Group Ltd – Full steam ahead
Steam sales volume grew at a CAGR of 31% over FY18-21 to 7.93 mn tons. In 4Q21, the Shantou Project Phase 1 began full production; the Tongshan Project commenced trial production; while the Shanxi Xinjiang project is expected to be completed by 2022.
China's urban steam demand is expected to grow at a CAGR of 3.6% from 2020 to 2025, to 4.88bn GJ in 2025, with steam being the non-discretionary input for production by industrial customers.
Company Background
Sunpower's main business segment is Green Investments (GI), under which it supplies industrial steam to a wide range of industries. The company has strong R&D capabilities, having been granted 163 patents, including 61 invention patents.
Green Investment (GI) portfolio consists of a total of 11 projects, including nine in operation, one in trial production and one under construction. The company's projects are all long-term, with recurring high-quality income and cash flows expected, on typically 30-year concessions.
Key Highlights
Strong growth in steam sales volume. Steam sales volume increased at CAGR of 31% from FY18 to 7.93mn tons in FY21. Sunpower's GI portfolio consists of 11 projects. For the Changrun Project, steam supply to its new large customer Sanli started in May 2021 and it will continue to connect to new customers. For Xinyuan Project, Sunpower further expanded the clean heating supply coverage area by 2mn sqm in Jimo International Trade Park. Shantou Project Phase 1 is now at full production level, with one boiler of Phase 2 in trial production. The Tongshan Project has commenced trial production, while construction on the Shanxi Xinjiang Project is expected to be completed by 2022. Sunpower continuously ramps up their GI projects, including expanding coverage areas and customer base.
China's urban steam demand is expected to grow at CAGR of 3.6% from 2020 to 2025, from 4.09bn GJ in 2020 to 4.88bn GJ in 2025. According to the National Bureau Statistics of China, the total area covered by central heating grew at CAGR of 7% from 7.39bn sqm in 2016 to 9.95bn sqm in 2020. The GI business can provide "clean and green, ultra-low emission" steam supply to enterprises in industrial parks, where Sunpower is the exclusive supplier. Steam is also the non-discretionary input for production by industrial customers situated in industrial parks. The length of project pipelines grew 23% YoY to 372km and is expected to continue expanding with new projects, supported by the strong demand for urban steam.
High entry barriers. Sunpower has 30-year exclusive concession rights for most of their projects with the first right of refusal. The company has an extensive network of steam pipelines covering a total of 300km. Sunpower is also able to maintain high-quality cash flows. With its fuel cost pass-through mechanism, it allows long-term stable profitability when viewed across cycles.
REVENUE
Green Investments (GI). Sunpower invests in and operates centralized facilities to supply:
Clean industrial steam to a diverse range of industries supported by structural demand
Pollution-free civil heating to a large base of households
Electricity to the State Grid
With the disposal of its Manufacturing and Services (M&S) segment, GI has been the sole contributor of revenue from 3Q21, and all revenue is derived from the People's Republic of China. Other than the provision of utilities including steam and electricity, Sunpower also sells heating products for residential use and other waste produced as a by-product of steam production.
The steam sales volume has grown at a CAGR of 31% over the past four financial years, from 3.53mn tons in FY18 to 7.93mn tons in FY21.
About the author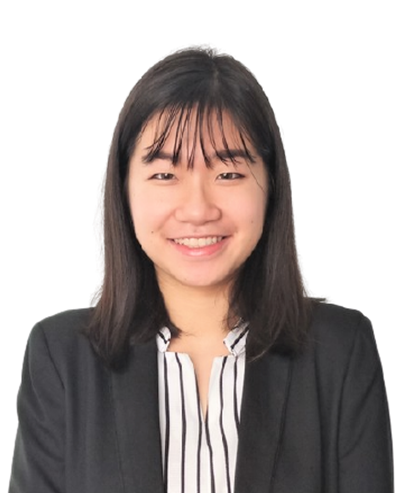 Vivian Ye
Research Analyst
Phillip Securities Research Pte Ltd
Vivian covers the small and mid cap stocks. Previously with the Credit Analyst team at a bank, she prepared credit reviews through conducting financial analysis and stress tests on local SMEs, and collaborated with Relationship Managers to prepare credit reports. She graduated with a Bachelor of Business from Nanyang Technological University, where she specialized in Banking and Finance.