Thai Beverage PLC - Recovery underway
18 May 2021
2Q21 revenue and PATMI were within expectations, at 22%/22% of our FY21e forecasts. PATMI was down 2.5% YoY to Bt5.9bn.
Spirit PATMI rose 4% YoY to Bt5.5bn, accounting for 93% of group earnings. Volume was down 2.9% YoY due to weaker volumes in Myanmar.
Beer turned around with a small Bt58mn PATMI, supported by a 16% jump in Sabeco volumes.
Upgrade to BUY from ACCUMULATE with target price unchanged at S$0.86, based on 18x earnings, its 5-year average. Recovery in FY21e is expected from a rebound in Vietnam beer sales, alcohol volumes in Thailand after last April's 3-week ban and aggressive cost-cutting.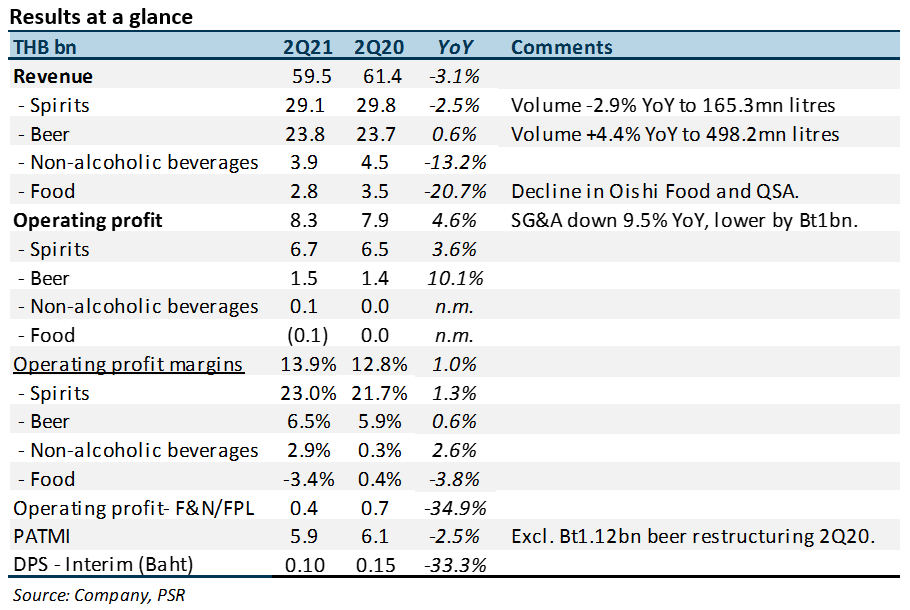 The Positives
+ Stable spirit sales in Thailand. Spirit sales volume was down 2.9% YoY in 2Q21, dragged down by a mid-teens decline in Myanmar*. Volume in Thailand was flat, aided by farmers returning home from the cities and the company's distribution strength upcountry. Myanmar faced huge disruptions from logistics, material shortages and a banking system that was shut. Transactions had to be conducted entirely in cash, even employee wages.
*Spirit sales in Myanmar are from its 75% stake in Grand Royal Group, the largest whisky player in the country, acquired in October 2017. In FY20, Grand Royal contributed Bt1.25bn to group PATMI or 5%.
+ Aggressive cost-control. SG&A was down 9.5%, a huge Bt1bn decline. Spirits and non-alcoholic beverages led the cost cuts, down 10% and 16% YoY respectively or a combined Bt640mn. Spending on events and brand-building was curtailed. 
+ Interim dividend up 50%, back to pre-pandemic levels. Interim DPS was up 50% YoY to Bt0.15. This is back to the pre-pandemic Bt0.15 it paid in FY18 and FY19.
The Negative
– Lockdown's impact on domestic sales. A resurgence of cases and lockdowns in Thailand such as the closure of entertainment outlets and prohibition of alcohol in restaurants hurt beer and food revenue. In contrast, spirits are consumed predominantly off premises. Beer volumes in Thailand declined 9.5% YoY in 2Q21. Meanwhile, food revenue slumped 21% YoY and net losses widened.
About the author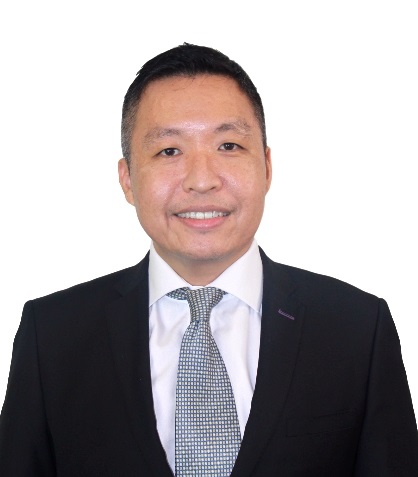 Paul Chew
Head of Research
Phillip Securities Research Pte Ltd
Paul has 20 years of experience as a fund manager and sell-side analyst. During his time as fund manager, he has managed multiple funds and mandates including capital guaranteed, dividend income, renewable energy, single country and regionally focused funds.

He graduated from Monash University and had completed both his Chartered Financial Analyst and Australian CPA programme.