FAANGM Monthly August 23 - Post-earnings coma
12 Sep 2023
FAANGM was the laggard for a 3rd straight month, declining -1.8% in August. S&P 500 and Nasdaq were also down -1.8% and -1.6%, respectively. 4 of 6 FAANGM companies recorded share price declines.
AMZN was the biggest gainer (+4%) after shares reacted positively to better-than-expected earnings. META was the main laggard (-7%) likely due to some profit-taking post earnings.
AI continues to drive product innovation, and customer interest in Cloud and digital advertising, which we believe should accelerate both revenue and earnings growth for most FAANGM stocks. Weakness in demand for tech hardware still persists. We maintain an OVERWEIGHT recommendation on FAANGM.
Summary
For August, FAANGM lagged the overall market for a 3rd consecutive month, losing -1.8%. The S&P 500 and Nasdaq were also down -1.8% and -1.6%, respectively. Overall performance of FAANGM was sluggish, with 4 of the 6 companies recording share price declines. We suspect the weakness in FAANGM could be due to profit-taking post-earnings, and soft consumer demand for AAPL. AI continues to drive activity in Cloud and digital advertising, with companies leveraging AI technology to improve existing, and develop newer more efficient products.
Gainers: AMZN was the biggest gainer (+4%) as it reported operating income that nearly doubled YoY on the back of employee layoffs, efficiency enhancements efforts, and easing transportation costs.
Laggards: META was the main laggard (-7%) likely due to some profit-taking post-earnings after a huge 270% rally from its lows in Nov 22. AAPL was down -5% as it reported a sales decline for the third consecutive quarter due to softness in demand for its electronic devices.
Review
Meta Platforms Inc (META US, ACCUMULATE, TP US$360)
Launched all-in-one AI model for speech and text. Meta recently introduced its first all-in-one multimodal AI translation model called SeamlessM4T. This model can perform a variety of translations (speech-to-text, text-to-speech, text-to-text) for up to 100 languages. The model will be released under a research license, allowing researchers and developers to continually build and improve on its current model.
Launched AI tool to create music from text. Meta introduced its open-source AI tool, AudioCraft, which enables users to generate audio and music from text prompts. AudioCraft will consist of 3 models (MusicGen, AudioGen, EnCodec), with these models trained using a combination of licensed music and public sound effects. Meta aims to use these models to help advance the field of AI-generated audio.
Comment: Meta continues to develop more AI tools for creators to express themselves, although it remains to be seen if any of these tools can be monetised. The stock saw some weakness in August, which we think could be due to some profit-taking after a 3.6x rise in price from the lows in Nov22.
Apple Inc (AAPL US, NEUTRAL, TP US$183)
Launch event on September 12. Apple sent out invitations for its annual event where it is expected to unveil the iPhone 15. The new phones are expected to have a new USB-C charging port and an enhanced zoom lens as well as other updates.
Comment: The launch of the new iPhone is the most important event of the year for Apple. iPhone 14 sales last year were weaker compared to iPhone 13 sales due to supply constraints, and a stronger US dollar, which was then followed by high inflation that discouraged consumers to upgrade. However, these headwinds seem to have normalised and we expect iPhone sales to return to positive YoY revenue growth (for 1Q24) following the launch. This is also partly due to the rumors of Apple potentially switching to USB-C and the inclusion of a new periscope camera system in the iPhone 15 that allows for a stronger zoom capability.
Amazon.com Inc (AMZN US, BUY, TP US$175)
Cuts dozens of house brands. Amazon decided to eliminate 27 of its 30 clothing brands and its private-label furniture brands. The company said Amazon Basics, which sells home goods and tech accessories, will remain a focus. Part of the reason for the move is believed to be the criticism from lawmakers that said Amazon's private-label business could conflict with its interest to sell products from other brands.
Restarts shipping unit. Amazon Shipping is a service that handles packages sold on Amazon's website as well as products from other websites. The service will compete directly with FedEx and United Parcel Service, or UPS. The program was brought back after it paused earlier in the Covid-19 pandemic as Amazon was flooded with orders due to the lockdowns.
Comment: We like Amazon's move to scale back its private-label business as this shows management remains committed to increase operating efficiency. This is because we believe this initiative is similar to Amazon's previous decision to close some of its unprofitable devices unit. As such, we think we should be able to expect further margin expansion moving forward, following the strong profitability improvements shown in its 2Q23 earnings. 
Netflix Inc (NFLX US, NEUTRAL, TP US$446)
Writers' strike continues to drag with no end in sight. It is estimated that the current strike may have already cost the state of California ~US$3bn in losses to its economy, with this potentially rising to US$4bn if the strike drags on longer. While major studios reportedly are prepared to discuss safety-nets surrounding AI, they are still unwilling to meet major demands surrounding streaming revenue sharing, amidst financial difficulty in this high inflationary environment.
Streaming market share reaches all-time high. A July 2023 report by Nielsen showed that streaming's overall share of TV usage in the US increased to a record high of 38.7% (+1.0% MoM, +7.3% YoY). Cable TV and Broadcast TV usage both declined by -1.0% MoM to 29.6%, and -0.8% MoM to 20.0%, respectively. Of the 38.7% streaming share, Netflix remains second with 8.5% (0.3% MoM), trailing YouTube at 9.2% (0.4% MoM), with Disney+ at 2.0% (flat MoM).
Comment: In the near term, Netflix looks to be better insulated from the ongoing writer strikes compared to some of its competitors (Disney, Warner, etc.). One of the main reasons for this is that almost half of its original content is produced outside the US, and is relatively unaffected by the strike. However, we could see further delays and a weaker content slate next year if the strikes continue, which could affect membership addition numbers.
Alphabet Inc (GOOGL US, BUY, TP US$144)
Working with Universal Music on licensing deal. In an effort to protect artists from the threat of "deepfake" songs, GOOGL and Universal Music are working on a deal to license artists' voices and tunes for AI-generated songs. Talks are currently ongoing, with it revolving around making a tool for creators to create "deepfake" tracks, while paying copyright owners fairly. Universal Music has been at the forefront of demanding copyright protection amid the wave of innovation from AI.
Looking at further consolidation of office spaces. GOOGL has listed for sublease over 182,000 sq ft of office space across 4 buildings in Palo Alto, California, in a move to continue reducing its expansive real estate footprint. The latest listing would add to the ~1.4mn sq ft of real estate it off-loaded in May 23 as GOOGL continues to optimise its work spaces for its hybrid workforce. GOOGL still has >31mn sq ft of office space in the San Francisco Bay Area.
Comment: 2023 still remains the year of efficiency for most companies, evident from GOOGL continuing to look for opportunities to downsize its real estate footprint. GOOGL spent about 12% of its operating expenses on office facilities in FY22. We expect that the lower cost-structure will help GOOGL be more agile and efficient with its future operations, hopefully increasing its operating leverage as well.
Microsoft Corp. (MSFT US, ACCUMULATE, TP US$372)
Microsoft revised proposed Activision Blizzard takeover deal. On Aug. 21, Microsoft submitted a revised agreement to U.K.'s antitrust regulator (Competition and Markets Authority) for the proposed US$69bn takeover of Activision Blizzard after the rejection of its initial proposal. Under the restructured deal, Microsoft will not acquire cloud streaming rights for current and new games released by Activision during the next 15 years. Instead, Microsoft agreed to divest these rights to French game publisher Ubisoft Entertainment. Microsoft and Activision have extended the deadline for their merger agreement to Oct. 18.
Comments: The CMA is the last major roadblock to the merger deal closing. Microsoft plans to keep Activision gaming content on rival platforms and not to withhold content. Under the restructured deal, Ubisoft would supply Activision's gaming content to all cloud gaming providers, including Microsoft. Sony and Microsoft had earlier signed an agreement to keep titles like Call of Duty on PlayStation consoles for the next decade. The merger aims to boost demand for Microsoft's Xbox consoles and its gaming subscription business. We believe the addition of Activision's popular titles to Microsoft's Xbox Game Pass streaming service could boost the number of Game Pass monthly paying subscribers (last reported 25mn in Jan. 2022). Activision's FY22 revenue of US$7.5bn represents about 4% of Microsoft's total revenue and is likely to increase Microsoft's gaming segment revenue by 50%. Microsoft will face a massive breakup fee of US$4.5bn if the merger deal falls apart.
About the author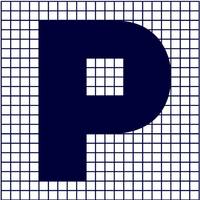 Phillip Research Team