Amazon - Stock Analyst Research
| | |
| --- | --- |
| Target Price* | USD 3130 |
| Recommendation | BUY |
| Market Cap* | - |
| Publication Date | 4 May 2022 |
*At the time of publication
Amazon.com Inc - Cost pressures to linger
1Q22 revenue was in line at 21% of FY22e forecast, while adjusted PATMI came in at a mere 15%, excluding a pre-tax valuation loss of US$7.6bn from Rivian Automotive.
US$6bn incremental cost from external factors: transport rates, higher fuel prices, wage inflation, and internal factors: productivity and overcapacity hurt margins. Internal factors (2/3) may ease next quarter while the external (1/3) will linger.
Guidance was weaker than expected for both revenue and margins. The focus for the next few quarters will be to work down internal costs and pass on some external costs to sellers. This may take up to three quarters. Our FY22e revenue and adjusted PATMI are cut by 3% and 15% respectively. Maintain BUY with a lower target price of US$3,130.00 based on DCF with a WACC of 6.2% and terminal growth of 5.0%.
Results at a glance

Source: Company, PSR
The Positive
+ Amazon Web Services (AWS) beat estimates. Amazon's cloud business grew 37% YoY to US$18.4bn revenue, beating our estimate of 35% growth. Demand continued across the board from governments and not-for-profits to start-ups and enterprises. AWS expanded 16 local zones in the US, with 32 more to come across 26 countries.
The Negatives
– Higher costs hurt margins. Operating margin was 3.2%, significantly lower than an estimated 4.6% and at 3-year lows. External factors added US$2bn incremental costs: transport rates are 2x higher; fuel prices up 1.5x and wages are rising. Internal factors are productivity and overcapacity. Reduced productivity added US$2bn costs: Amazon is overstaffed after excess hiring during the COVID-19 Omicron wave which required sick leave replacements. Excess capacity in fulfilment added US$2bn costs in reduced fixed cost leverage: After expanding fulfilment services during the pandemic, consumer demand patterns have stabilized, while fixed costs from fulfilment remain elevated. Of the total US$6bn incremental costs incurred, US$4bn from productivity and overcapacity may ease in the next few quarters.
– Advertising growth was slower than expected. Ad revenue grew 23% YoY to US$7.9bn vs an estimate of 26%. We believe moderating e-commerce growth as the economy reopens and supply chain shortages impacting seller inventories was to blame. The advertising segment, along with AWS, is a key driver of operating income, estimated to have contributed US$7.1bn to 1Q22 operating income of US$3.7bn.
Outlook
Revenue guidance was weak, up to 8% lower than estimated, while the operating margin was up to 5% lower. The focus is to work down internal costs factors in productivity and overcapacity, while passing on some external costs to sellers through the 5% fuel and inflation surcharge announced on 14 April 2022. These will take time, perhaps up to three quarters. Staff numbers were worked down from a peak of 1.7mn to 1.6mn during the quarter, while Amazon's annual Prime Day in July 2022, where demand usually surges, will help utilise fulfilment overcapacity.
Figure 1: 2Q22 guidance was weaker than consensus estimates
Source: Company, PSR
Maintain BUY with lower TP of US$3,130.00 (prev. US$4,079.00)
Our FY22e revenue and adjusted PATMI are cut by 3% and 15% respectively. Maintain BUY with a lower target price of US$3,130.00 based on DCF with a WACC of 6.2% and terminal growth of 5.0%. Secular growth drivers of AWS and advertising are intact, but Amazon is facing medium-term headwinds from normalising e-commerce growth, lingering inflationary costs and fulfilment overcapacity after the COVID-19 pandemic demand spike.
About the author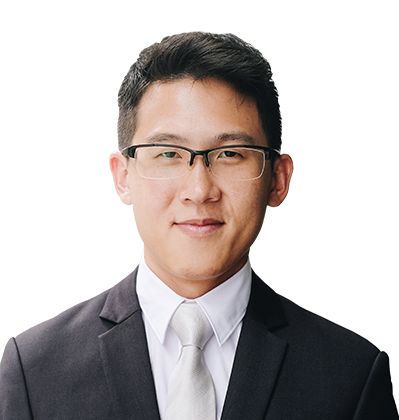 Timothy Ang
Research Analyst
Phillip Securities Research
Timothy covers the US technology sector focusing on hardware companies. Previously a credit analyst, he handled bond analysis and research for the fixed income desk. He has presented seminars for organisations such as SIAS, SPH and IRAS, commentated live market updates for 93.8FM, and authored investment articles for the Business Times newspaper. He graduated with a Bachelor of Commerce in Accounting & Finance from the University of Western Australia.