ComfortDelGro Corp Ltd - Pain everywhere
26 May 2020
Revenue and PATMI were below expectations. 1Q20 PATMI fell 49% YoY, dragged down by taxi profits declining 92% YoY. The full impact of circuit breaker and rental rebates to taxi drivers in Singapore will occur in the following quarter.
Comfort will be providing a total of S$116mn worth of taxi rental rebates. Rebates started in mid-February and will end in September. The bulk of the rebates will occur in 2Q20 when 100% waiver of rent is given for almost two months.
The taxi operations will be loss-making in FY20 due to the rebates. The rental relief from Comfort will help retain taxi drivers longer than competitors. We expect the path to recovery will be gradual. Social distancing behaviour, working from home and the decline in tourist will all weight on passenger volumes. We downgrade to NEUTRAL with a lower target price of S$1.50 (prev: $2.20). Our PATMI for FY20e is slashed by 62%. It excludes the job support scheme to be received from the government.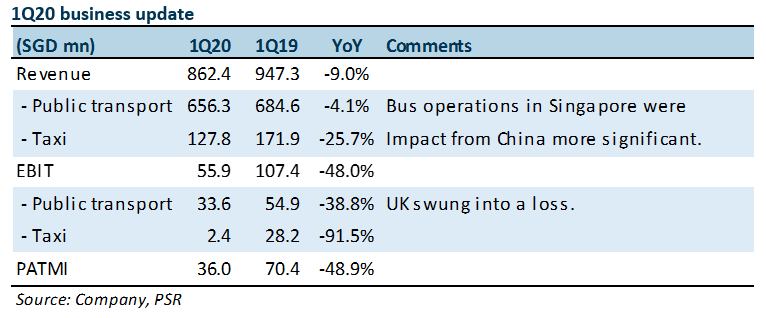 The Positive
+ Free cash-flow of S$57.4mn in 1Q20. In 1Q20, Comfort generated free cash-flows* of S$57.4mn (1Q20: +S$0.4mn). Operating cash-flow of $S105.5mn during the quarter was higher than a year ago (1Q19: S$95.6mn). This allowed the company to turn net cash position of S$26.mn against the net debt of S$40mn as at end Dec19.
*Operating cash-flow less capital expenditure
The Negatives
– Taxi profitability plunged. Taxi operating profit plunged 92% to S$2.4mn. Rental rebates and lockdowns depressed earnings and volumes respectively. Of the S$116mn of rental rebates to Singapore taxi drivers, we believe only S$13.7mn was incurred in 1Q20 (Figure 2).
– Bus operations are not immune. The lower frequency in bus mileage will impact revenues. The service fee paid by the authorities is dependent on mileage travelled. 1Q20 there was less impact on Singapore. Reduction in advertisement revenue was another negative driver for earning.
– Overseas operations perform poorly. Poor weather and a declined in tourism pushed the UK and Ireland operations into losses. China similarly swung into losses due to lock-downs and rental relief to taxi drivers.
Outlook
Taxi – Comfort taxi drivers will receive rental relief in stages from 13 February onwards (Figure 1). Taxi drivers will also receive 100% rental waiver from 7 April to 1 June, to coincide with the circuit breaker period. We estimate the rental rebates from Comfort in 2Q20 will be around S$68.9mn (Figure 2). Taxi operations are expected to be loss-making in FY20e.
Public transport – Public bus and rail ridership was down between 70-75% during the circuit breaker period. Lower mileage operated will lead to less service fee to be received from the authorities. However, capacity needs to be close to pre-Covid level because safe distancing measures cannot totally be enforced on public transport. Rail operations will bear the full brunt from the collapse in ridership.
Downgrade to NEUTRAL with a lower target price of S$1.50 (prev. S$2.20)
The recovery will be slow. Bus operations can recover faster as revenue depends on capacity, not passenger volumes. However, rail and taxi will suffer for a more prolonged period. The unknown for us will be the number of taxi drivers churning out of or into Comfort. With rental rebates still underway, the taxi fleet for Comfort has been relatively stable.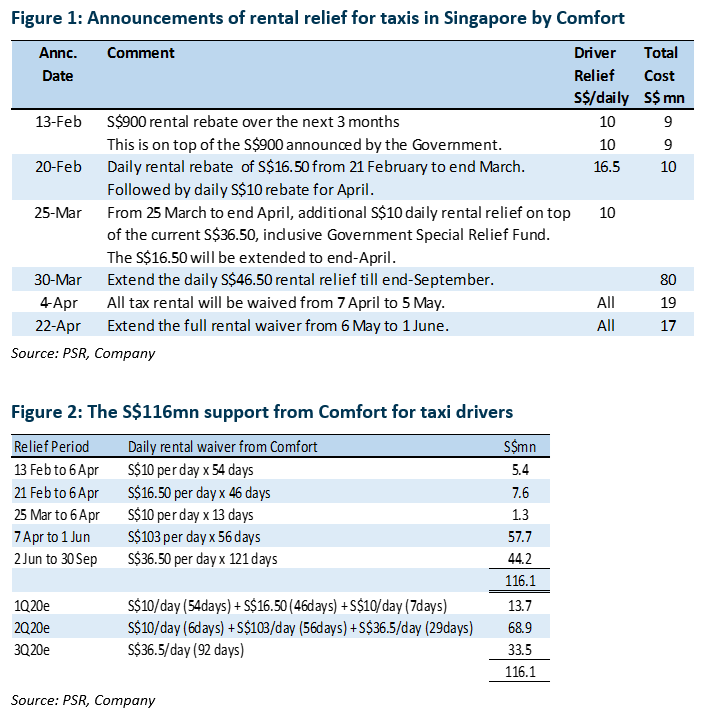 About the author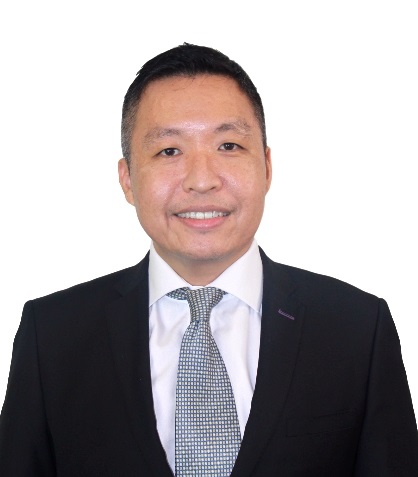 Paul Chew
Head of Research
Phillip Securities Research Pte Ltd
Paul has 20 years of experience as a fund manager and sell-side analyst. During his time as fund manager, he has managed multiple funds and mandates including capital guaranteed, dividend income, renewable energy, single country and regionally focused funds.

He graduated from Monash University and had completed both his Chartered Financial Analyst and Australian CPA programme.