Hyphens Pharma International Ltd - Speedbump in Vietnam
22 Nov 2021
Results were above expectations. 9M21 PATMI is at 88% of our FY21e forecast.
Despite the pandemic lockdown in Vietnam, Hyphens managed to sustain earnings better than expected in 3Q21.
The new acquisition of healthcare distributor Novem for S$16.3mn has the potential to raise EPS by 25% to 30%.
Maintain ACCUMULATE unchanged DCF TP (WACC 7.2%) of S$0.345. We raise our FY21e by 6% due to the higher margins from the increased mix of proprietary products. Hyphens is undertaking a long-term investment and journey to build a leading portfolio of proprietary skin health products and brands across Asia.

The Positive
+ Proprietary brands growth. Hyphens mentioned that proprietary brands have enjoyed robust growth. Skin healthcare products namely Ceradan and TDF likely performed better in Singapore due to border closure and branding efforts. Ocean Health supplements faring well in corporate sales but retail remains competitive due to the presence of multiple brands.
The Negative
+ Hurt by severe lockdown in Vietnam. Hyphen's main products in Vietnam are specialty pharma products. Due to the tight movement controls and lockdown, non-essential medical tests and procedures such as X-rays, CT scans and cardiac stents were delayed. For instance, contrast media, a dye used in X-rays and CT scans, will face lower demand due to the reduced amount of medical tests conducted.
Outlook
We view specialty pharma* as a stable cash-flow generator for Hyphens. Lockdowns in Vietnam will stifle sales momentum into 4Q21. The longer-term journey for Hyphens is to grow, invest and expand their portfolio of proprietary products namely Ceradan, TDF and Ocean Health. Hyphens has expanded Ceradan skincare creams from selling exclusively to doctors into retail pharmacies. Doctors prescribe Ceradan Advance whilst consumers can purchase the other range of Ceradan products. There is a sizeable pool of brand recognition from existing users of Ceradan when dispensed by doctors. TDF is another skin health product focused on ageing, pigmentation and age defence. The range of products was extended with a new range of sunscreen products. In August 2020, Hyphens introduced scalp care products under the CG 210 brand. Ocean Health supplements growth will primarily come from new export markets and continuous roll-out of innovative formulations.
*Specialty pharma – Selling more than 30 products to doctors and specialist. Doctors will in turn prescribe the products to their patients for consumption or use in procedures and tests. Hyphens typically have exclusive distribution agreements with their principals. The business is rather sticky because doctors seldom change such products.
Maintain BUY with an unchanged target price of S$0.345.
Our FY21e PATMI is raised by 6% due to higher margins as the mix of proprietary brands increase.
New Acquisition – Novem
Hyphens has proposed to acquire Novem for S$16.28mn (S$13.83mn cash and 8.3458mn new Hyphens shares worth S$2.44mn). The new shares issued is 2.7% of the enlarged share capital. Around 2/3 or 5.56mn of the consideration shares are under a 3-year moratorium. Novem is a distributor of pharmaceutical products for over 20 years. The majority of its customer base are government hospitals and polyclinics. This compares with only 10% for Hyphen. We view the acquisition as a positive for Hyphens. There is a potential 25% to 30% uplift in EPS, expansion of Hyphens product range, widening of customer especially into the public sector and raising of margins due to the higher margin profile of Novem (FY20 PAT margin of 18% vs Hyphens 5-6%).
About the author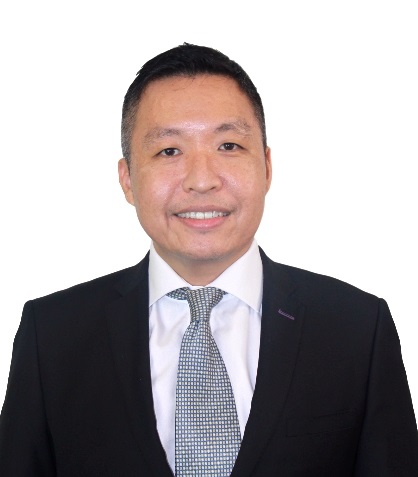 Paul Chew
Head of Research
Phillip Securities Research Pte Ltd
Paul has 20 years of experience as a fund manager and sell-side analyst. During his time as fund manager, he has managed multiple funds and mandates including capital guaranteed, dividend income, renewable energy, single country and regionally focused funds.

He graduated from Monash University and had completed both his Chartered Financial Analyst and Australian CPA programme.