Japan-Weekly Strategy Report " Annotations on Factors for the Plunge on the 14th, Ukraine Recovery Demand and Benefits of the Weak Yen "
20 Sep 2022
Report type: Weekly Strategy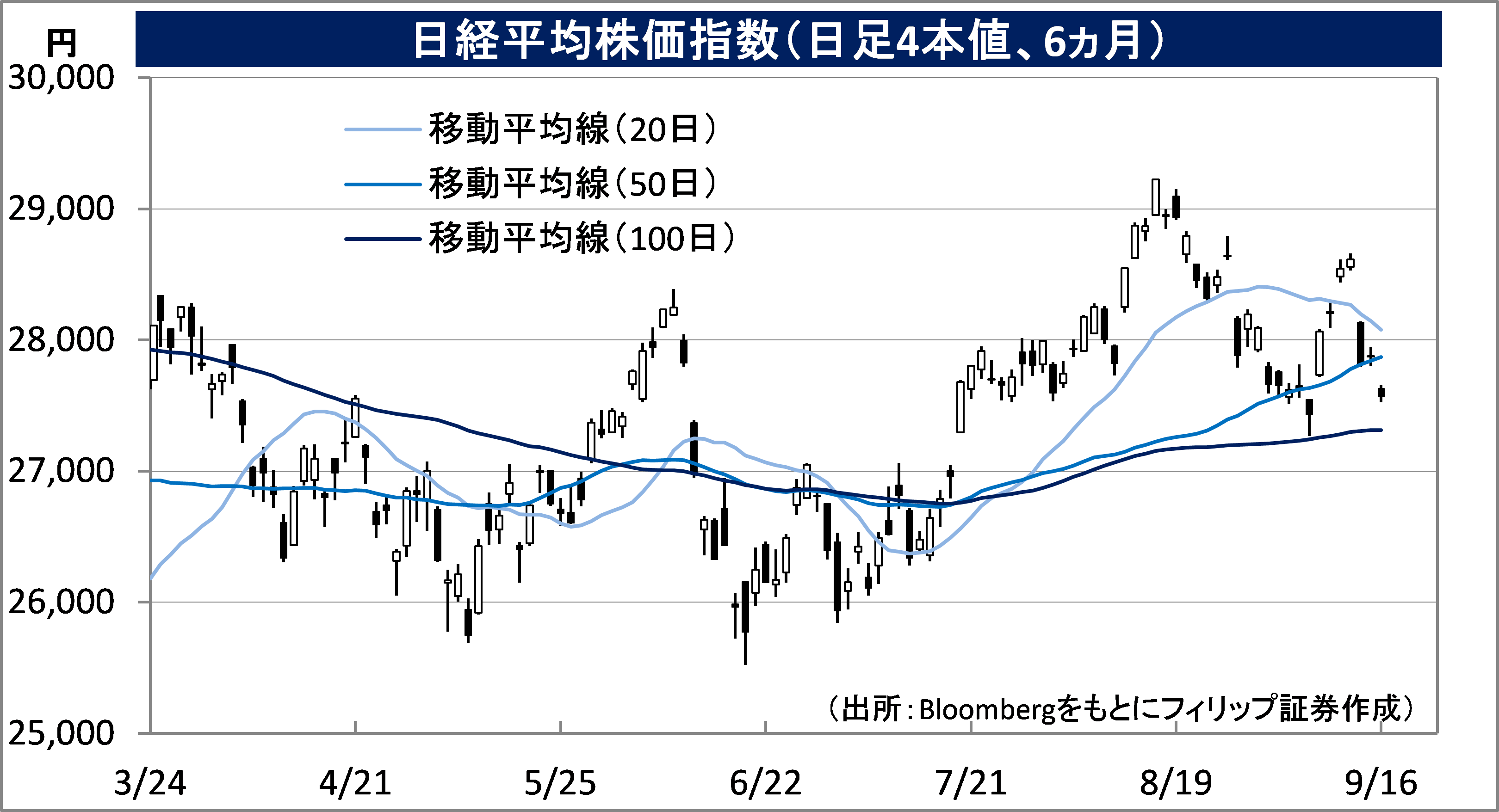 "Annotations on Factors for the Plunge on the 14th, Ukraine Recovery Demand and Benefits of the Weak Yen"
In last week's issue (12th September 2022 issue), we mentioned noting a trend in the Nikkei average where the market price has soared from around the "Major SQ" date in September since 2016 except in the presidential election year. Although the autonomous rebound (rebound) from the 8th last week prompted suspicions of a reoccurrence of that "anomaly" (a rule of thumb in the market that does not exactly have theoretical evidence), as a result of the U.S. Consumer Price Index (CPI) for August announced on the 13th surpassing market predictions, the closing price of the Nikkei average fell drastically by 796 yen on the 14th the following day compared to the previous day.
A clarification is certainly needed for this plunge. Firstly, prior to the U.S. FOMC (Federal Open Market Committee) on the 20th-21st next week, this was during a "blackout period" where policy members were prohibited from making statements based on monetary policy, and there was a greater likelihood of impact remaining in market participants on predictions of a significant interest rate hike of 1.00 points. Secondly, since Friday the 16th was a Special Quotation computation day involving the final settlement of futures and options of single stocks and the U.S. stock indices, and is a "U.S. version of the Major SQ" and a "quadruple witching", we can consider that there was a greater likelihood of it linking with movements of relieving positions without carrying out a rollover (switching) to the forward month. If the extent of the policy interest rate hike at the FOMC is limited to 0.75 points, the Nikkei average along with the U.S. market is expected to regain stability.
There are concerns on a risk of global recession from reinforced monetary tightening by central banks, such as the U.S. FRB and the European Central Bank (ECB). On the other hand, in Ukraine, where there is ongoing military invasion by Russia, it was reported that the turnaround offensive attack by the Ukraine army has been growing stronger in the East and they have taken back control from Russia a region of more than 3,000 square kilometres since the start of September. If the offensive attack continues to grow stronger, infrastructure investment and development towards Ukraine's recovery will start to move along, and we can likely expect it to absorb the pressure of recession that follows reinforced monetary tightening.
The Japanese government is working on adjustments in the direction of early easing from next month onwards to exempt short-term stay visas and allowing individual unrestricted travel along with scraping the maximum cap on the number of entrants to the country. Prior to the spread of COVID-19 in 2019, the dollar/yen exchange rate shifted within the 105-111 yen/dollar range. A rise is expected in inbound travel purchasing power per person at the current 140 yen/dollar level.
In order to cope with the advancing depreciation of the yen, movements have emerged in transferring production carried out in China factories to Japan factories, such as the household goods Iris Ohyama. In overseas enterprises as well, in addition to the American biotechnology Moderna looking to supply the COVID-19 vaccine to China and considering production facilities in Japan, the American aircraft manufacturer Boeing is setting up a next-gen aircraft research and development base in Nagoya City, etc. There is a noteworthy rise in Japan's importance.
In the 20/9 issue, we will be covering J-Oil Mills (2613), F&M (4771), Shiseido Company (4911), and Japan Exchange Group (8697).
J-Oil Mills, Inc. (2613)                1,549 yen (16/9 closing price)
・Honen and Ajinomoto Oil Mills integrated in 2002. Mainly operates the specialty food business that involves the food materials section and the dairy PBF section such as margarine, as well as the oil and fat business that involves the meal (oilseed) section and the commercial and industrial oil and fat section.
・For 1Q (Apr-Jun) results of FY2023/3 announced on 5/8, net sales increased by 30.0% to 60.017 billion yen compared to the same period the previous year and operating income returned to profit from (210) million yen the same period the previous year to 711 million yen. Despite skyrocketing raw material prices in the oil and fat business, the increase in retail prices was successful and net sales increased by 36.5% to 54.487 billion yen and segment profit returned to profit from a deficit the same period the previous year to 1.068 billion yen.
・For its full year plan, net sales is expected to increase by 29.0% to 260 billion yen compared to the previous year, operating income to return to profit from (21) million yen the same period the previous year to 1 billion yen and annual dividend to have a 30 yen dividend decrease to 20 yen. Skyrocketing raw material prices due to the depreciation of the yen and the sharp drop in the export of sunflower oil and rapeseed following Russia's invasion of Ukraine will be absorbed by revised retail prices. In addition to a decline in raw material costs from Ukraine's recovery, we can likely expect sales expansion of high value-added products involving plant-based PBF (plant-based foods).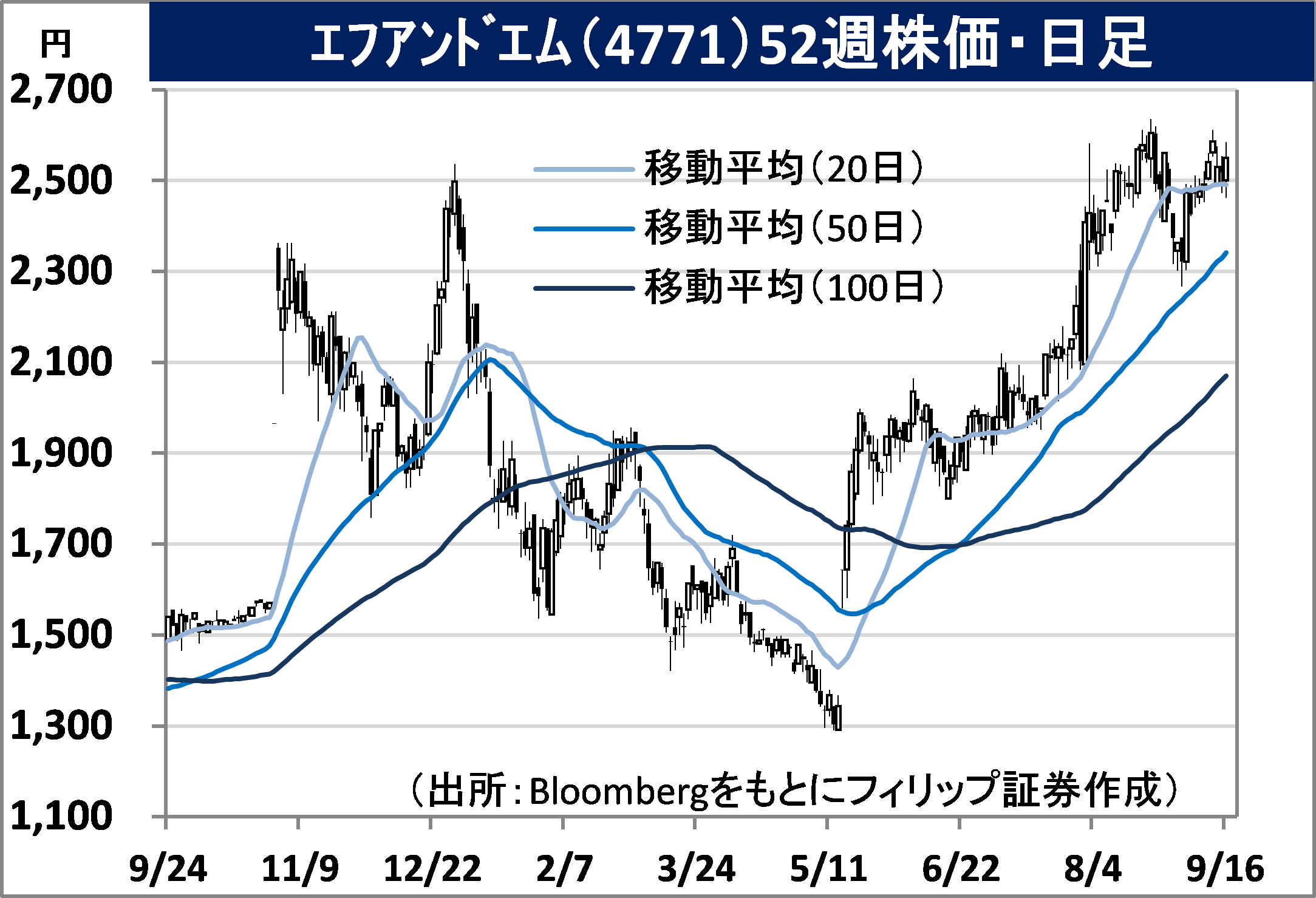 F&M Co., Ltd. (4771)    2,550 yen (16/9 closing price)*TSE Standard Listed
・Established in 1990. Operates accounting services, such as accounting agency for small-scale enterprises and sole proprietors, etc., general consulting for small and medium-sized enterprises, support in obtaining ISO certification and tax and finance consulting (TAXHOUSE), etc.  
・For 1Q (Apr-Jun) results of FY2023/3 announced on 29/7, net sales increased by 31.2% to 2.753 billion yen compared to the same period the previous year and operating income increased by 83.7% to 484 million yen. For revenue by business segment, there was growth with accounting services increasing by 6% to 790 million yen, consulting increasing by 43% to 1.411 billion yen and business solutions increasing by 62% to 468 million yen.
・For its full year plan, net sales is expected to increase by 18.7% to 12.911 billion yen compared to the previous year, operating income to increase by 19.4% to 2.677 billion yen and annual dividend to have a 4 yen dividend increase to 34 yen. With telecommuting becoming the norm, the ban on the transfer of salaries via digital money using smartphone apps, etc. is predicted to be lifted in Spring '23. With the burden involved with the work in issuing payslips in corporate labour and general affairs sections becoming an issue in corporate management, there will likely be attention on the company's web payslips, the "office station payslips".
About the author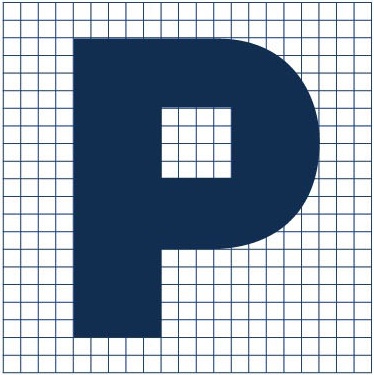 Phillip Research Team (Japan)


About the author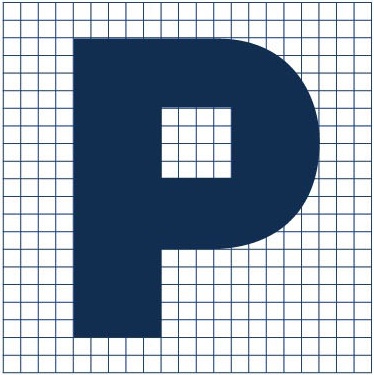 Phillip Research Team (Japan)