Japan-Weekly Strategy Report "Expectations on the Chinese Economy and Lifting the Ban on Group Tour Travel to Japan, the "Herd Mentality" Is Key"
13 Mar 2023
Report type: Weekly Strategy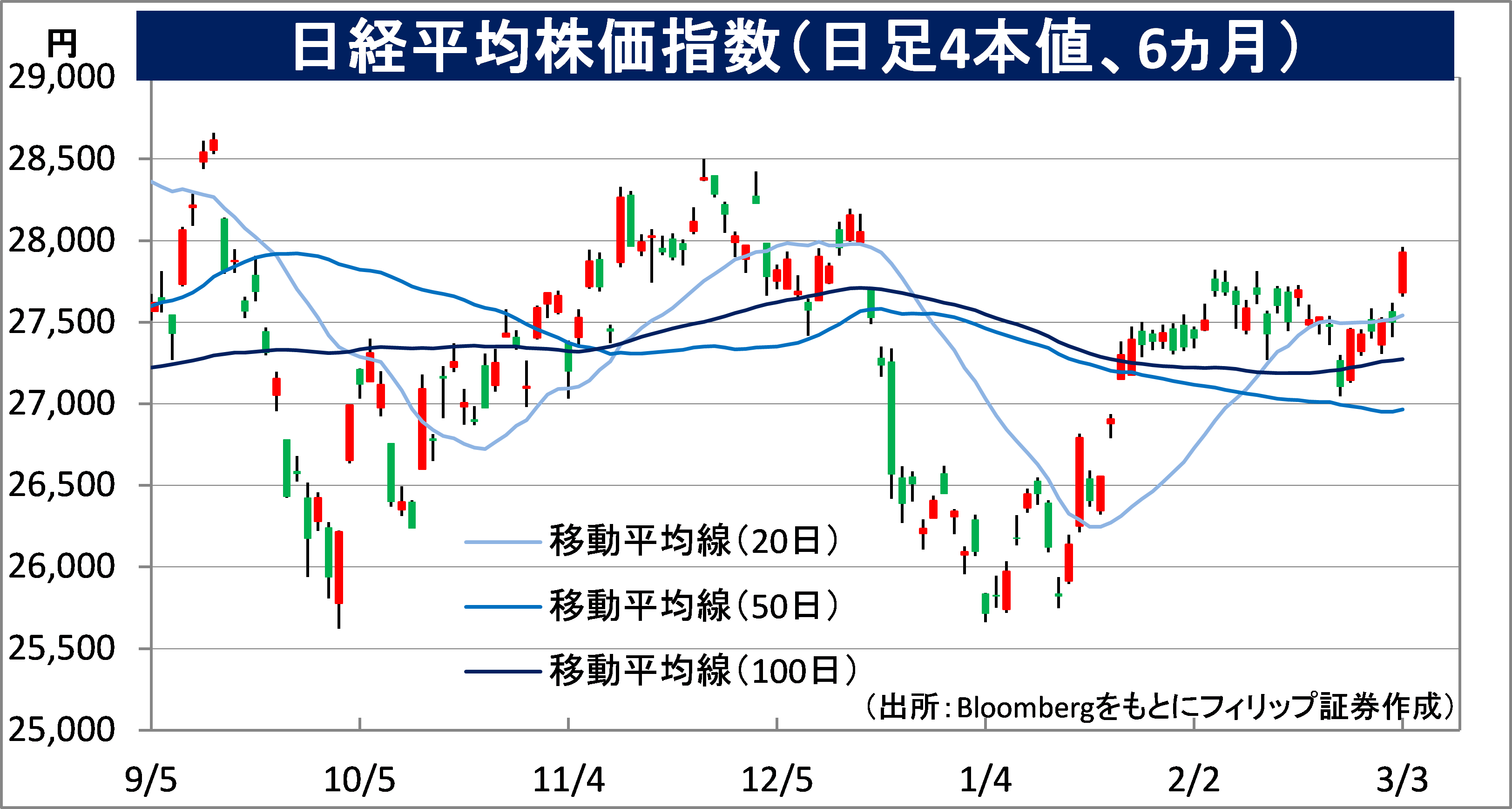 Expectations on the Chinese Economy and Lifting the Ban on Group Tour Travel to Japan, the "Herd Mentality" Is Key
As stated in last week's issue (27th February 2023), "trading volume swelled mainly in stocks with large market capitalization at the time of the end of trading on 22/2. We can surmise that buying the dip occurred due to a sense of undervaluement in the fundamentals aspect for long-term funds such as the pension", and the Nikkei average rebounded at the bottom of the dip at the closing of 22/2, and rose to the 27,900 point level on the 3rd.
A large contributing factor for this was likely expectations on the recovery of China's economy. The Purchasing Managers' Index (PMI) for February announced on the 1st by the National Bureau of Statistics of China increased by 2.5 points compared to the previous month to 52.6, which became a high level last seen in April '12. For the Caixin/S&P Global, the service sector for February announced on the 3rd at 55.0 also rose by 2.1 points compared to the previous month. This indicates that demand is recovering due to lifting the zero-COVID policy. There are rising expectations that a strong message will be delivered regarding China's economic policy in the Chinese People's Political Consultative Conference starting on the 4th and the National People's Congress starting on the 5th. Even if the Hong Kong dollar were to maintain the U.S. dollar peg system, there will likely be a need to suppress the widening difference between the U.S. interest rate by increasing the demand for funds.
The Japanese government has switched its COVID-19 border control measures for China to random sampling testing for the testing of all entrants to Japan via direct flights from Mainland China. The Chinese government lifted the ban on overseas group tour travel to 20 countries on 6/2. We can consider it to be a hurdle less towards the inclusion of Japan. The lift on the ban on overseas group tour travel from China has the potential of becoming a great benefit towards a recovery to a pre-COVID state and an increase in inbound tourism consumption, and it could be regarded as a starting point on the track from a recovery in the Japanese economy to the Bank of Japan correcting the large-scale monetary easing.
Dai Nippon Printing (7912), which rocked the market by announcing on 9/2 their basic policy on the next mid-term management plan that aims for "a shareholders' equity ratio (ROE) of 10% and a P/B ratio (price-to-book ratio) of over 1 times", plans to hold a "seminar on the summary of the new mid-term management plan" for investors and analysis on the 9th, which will be attended by the company's president. Milling, oil and fat giant Showa Sangyo (2004) also announced their "23-25 mid-term management plan" on 24/2, which states that their ROE for FY2025 will increase by 4 points compared to the FY2022 forecast to over 7.0%. As such, there has been a succession of movements responding to the strong call for disclosure carried out by the TSE for "companies having a consecutive P/B ratio of less than 1 times", which is to be implemented this Spring. Ajinomoto (2802), which had its P/B ratio rising to approximately to 3 times, also released its mid and long-term management plan. It said to raise its ROE for FY2025 to 18%, an increase by 7 points compared to the FY2022 forecast, and to introduce "progressive dividends" which will increase the amount / maintain dividends without a dividend reduction. With the good side of the "herd mentality" in Japanese enterprises becoming apparent, an increase in the number of enterprises carrying out similar initiatives could mean the Nikkei average getting closer to exceeding a "big mark".
In the 6/3 issue, we will be covering The Nippon Road (1884), Golf Digest Online (3319), Sakura Internet (3778), and Sankyo Tateyama (5932).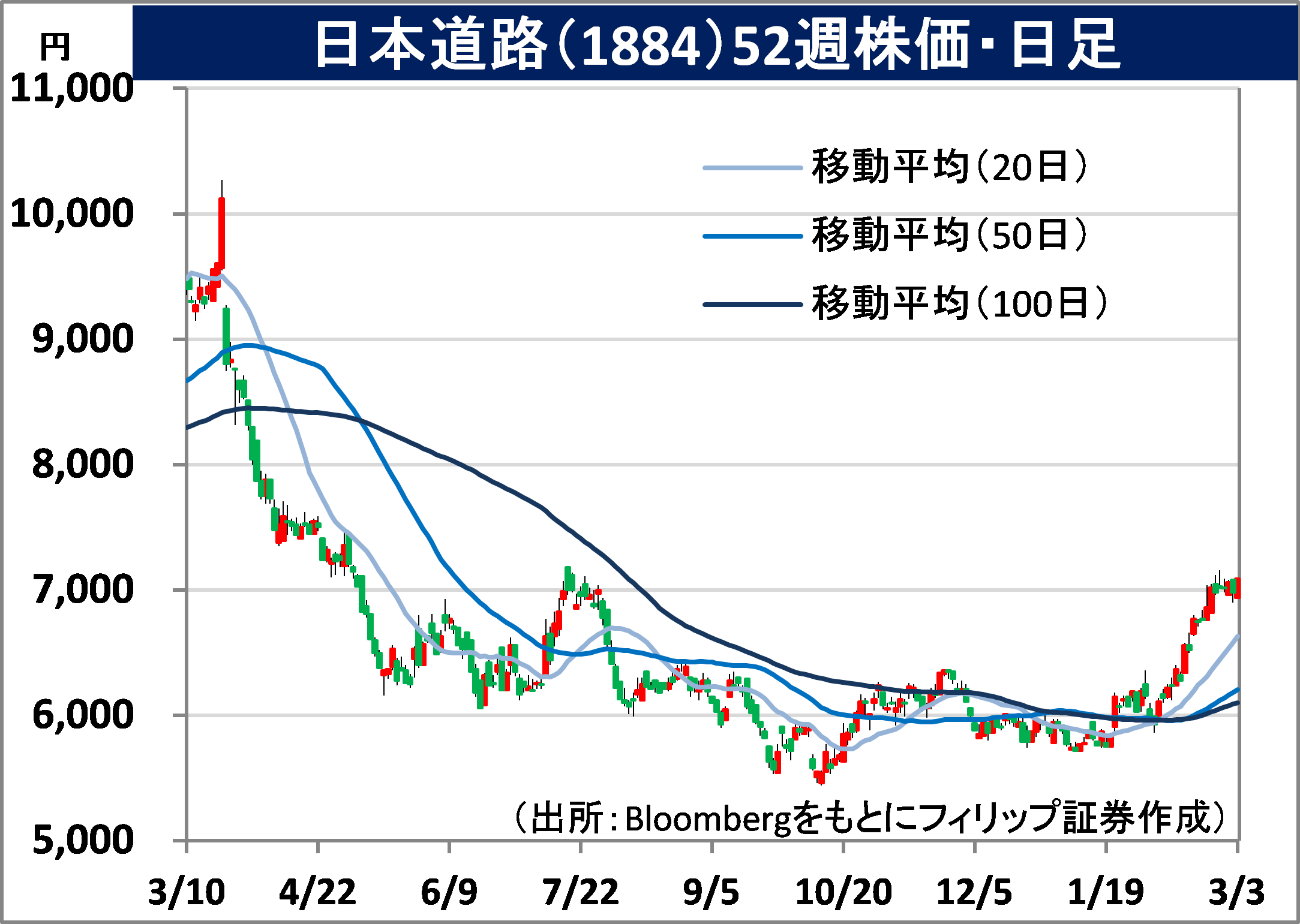 The Nippon Road Co., Ltd. (1884)         7,090 yen (3/3 closing price)
・Founded as Nihon Bitumars Hoso Kogyo in 1929. A subsidiary of the general contracting giant Shimizu Corporation (1803). Its main businesses are the construction business where coating works is its main, and the manufacturing and retail business involving asphalt mixture/emulsion and other coating materials.
・For 9M (Apr-Dec) results of FY2023/3 announced on 31/1, net sales decreased by 1.2% to 113.875 billion yen compared to the same period the previous year and operating income decreased by 44.5% to 3.446 billion yen. Orders received for works was strong for both government offices and private, which increased by 5.7% to 95.416 billion yen. For construction, there was a decrease in sales and income, and for manufacturing and retail, there was an increase in sales and a decrease in income. Soaring raw material and energy prices had affected the profit aspect.
・Company revised its full year plan downwards. Net sales is expected to increase by 1.0% to 158 billion yen compared to the previous year and annual dividend to remain the same at a 30 yen dividend reduction to 180 yen, however, operating income is to decrease by 32.9% to 5.5 billion yen (original plan 7.7 billion yen). The company is developing solar panels embedded in pavements and parking lots. They are aiming to retail to municipalities in FY23. Also, their P/B ratio at the closing on the 2nd was 0.65 times. Their parent company's P/B ratio was also 0.66 times, and there will likely be a need for their corporate group as a whole to free themselves of a low P/B ratio.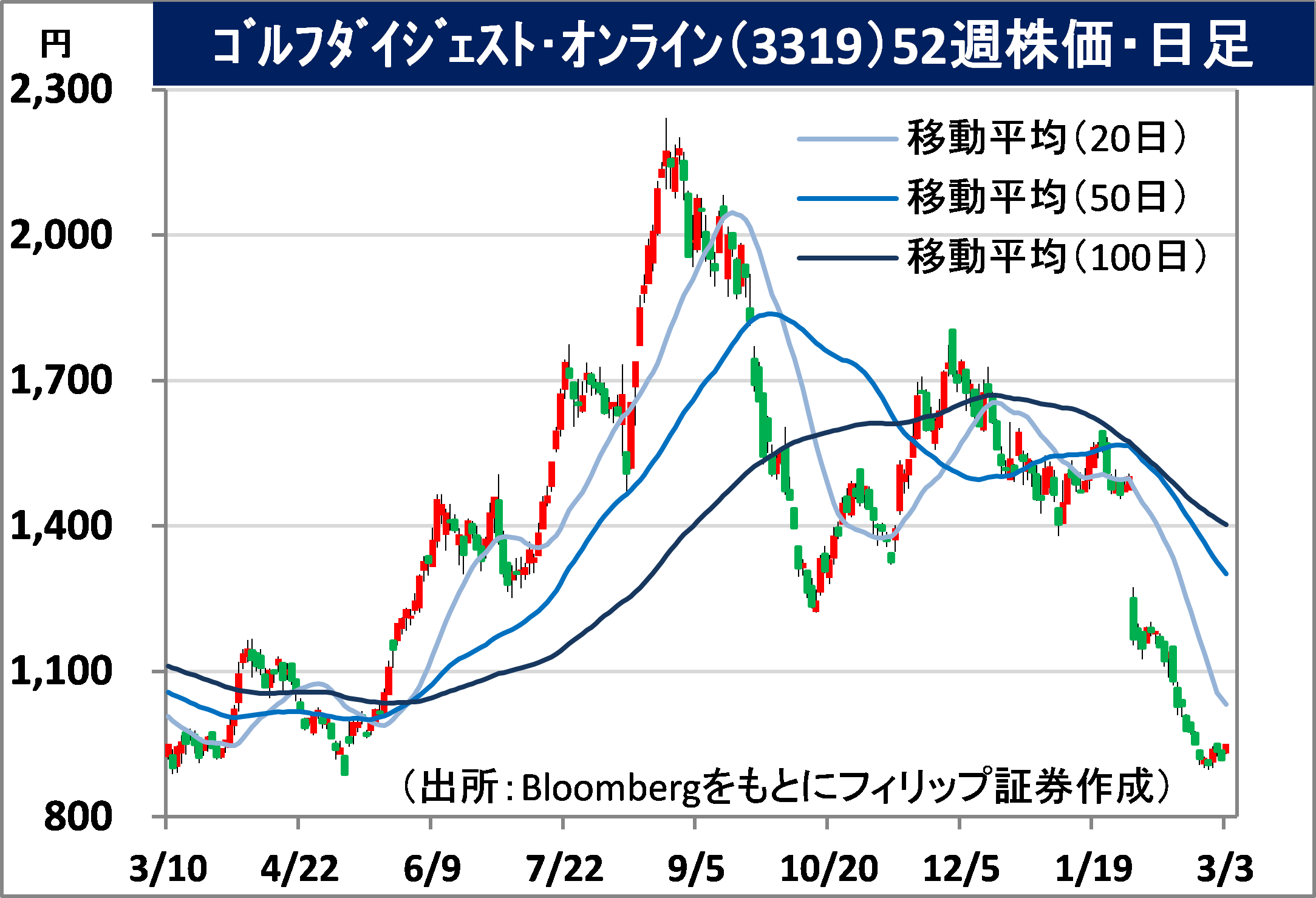 Golf Digest Online Inc. (3319)             948 yen (3/3 closing price)
・An IT services enterprise specializing in golf that established in 2000. Operates the "overseas business" involving golf-related business development, and the "domestic business" involving golf supplies retail, etc., golf course reservations, advertising and indoor lesson studio operation.
・For FY2022/12 results announced on 14/2, net sales increased by 16.4% to 46.09 billion yen compared to the same period the previous year and operating income decreased by 30.3% to 1.189 billion yen. As a result of strong golf demand in the overseas business, the addition of directly managed stores contributed to an increase in revenue. The acquisition of additional equity of their consolidated subsidiary the American GOLFTEC as well as the acquisition of the SkyTrak business involving a golf trajectory measuring machine have led to a decrease in operating income.
・For its FY2023/12 plan, net sales is expected to increase by 15.0% to 53 billion yen compared to the previous year, operating income to increase by 72.3% to 2.05 billion yen and annual dividend to remain unchanged at 9.50 yen. For the domestic business, net sales is expected to increase by 9% to 30 billion yen, EBITDA to increase by 19% to 3.15 billion yen, whereas for the overseas business, net sales is expected to increase by 24% to 23 billion yen and EBITDA to increase by 88% to 2.65 billion yen. With the increasing golf population in the U.S., the number of off-course golfers exceeded those on-course in '22.
About the author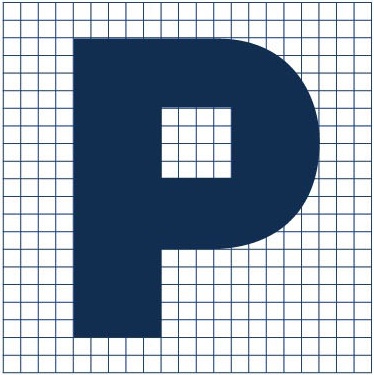 Phillip Research Team (Japan)


About the author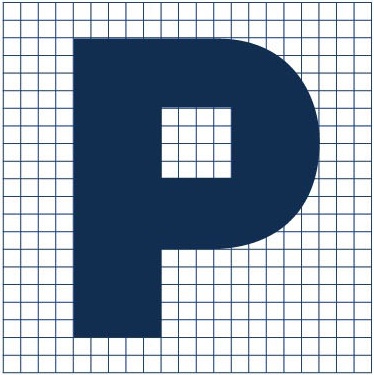 Phillip Research Team (Japan)