BRC Asia - Construction sector recovery surpasses our estimates
20 May 2022
1HFY22 revenue and net profit was ahead of our expectations at 81%/83% of FY22e. The beat came from a faster-than-expected recovery of the construction sector. We estimate that volume moved increased ~30% YoY in 1HFY22.
$1.8mn in net reversal for onerous contracts made in 1HFY22 as contracts were fulfilled, though this was offset by additional provisions for deliveries beyond the period.
Provision for impairment on trade receivables fell over 60% YoY aided by the recovery of the construction sector and government support.
Maintain BUY with a higher target price of S$2.26 (prev. S$1.84). Our TP is based on 8x FY22e P/E, still at a 15% discount to the 10-year historical average, on account of the uncertain external environment. We revised upwards our FY22e earnings by 37% to account for the faster pace of recovery in the construction sector. 1H22 dividends jumped 50% YoY to 6 cents. Stock is now trading at 10.7% dividend yield.

The Positives
+ 1HFY22 revenue and net profit exceeded our expectations. We estimate that order deliveries went up ~30% YoY as activity levels at project sites escalated in the last few months. As Singapore started to relax foreign labour restrictions, the influx of foreign workers – estimated at 15,000 – started to gather pace and has resulted in activities in the construction site picking up.
On the back of its strong set of half-year results, the Group has declared an interim dividend of 6 Singapore cents for 1HFY22, 2 cents higher than for the same period last year, signaling the management's confidence in the near-term outlook of the Group.
+ $1.8mn in net reversal for onerous contracts made in 1HFY22. The Group benefitted from a $1.8mn net reversal for onerous contracts in 1H22 as contracts were fulfilled, though this was offset by additional provisions made for deliveries beyond the period. With the steel rebar price having risen 18% to S$1,300 per tonne since the start of the geo-political conflict in Ukraine in February this year, we expect provisions for onerous contracts to remain elevated for FY22e and FY23e.
+ Provision for impairment loss on trade receivables fell over 60% on a YoY basis in 2QFY22 aided by the recovery of the construction sector and government support. The local construction sector's growth accelerated in 1Q22 to grow by 2.8% on a QoQ seasonally-adjusted basis from 4Q21's 2.1% as industry-led pilot schemes to bring back foreign workers to the sector bore fruit. Despite concerns over supply chain disruptions to the construction industry from China's lockdowns and the upsurge in raw material prices due to the Russia-Ukraine conflict, the construction sector's recovery remains well with government support cushioning the impact of external factors. HDB for instance, is partnering with its contractors to enhance their stockpiles of building materials by procuring them in advance to mitigate potential disruptions.
HDB has also extended the period of protection against steel price fluctuations, and is supplying contractors with more concreting materials at protected prices. This has helped to mitigate the higher cost of materials faced by suppliers.
The Negatives
– Net gearing to remain elevated with higher steel rebar prices. Net gearing rose 340bps on a QoQ basis along with the rise in inventory of the Group. We expect gearing for FY22e-23e to remain elevated as we forecast firmer steel prices in 2022. We are not overly concerned with the uptick however, as the bulk of its short-term loans and borrowings are letter of credit and treasury receipts used to finance inventory purchase for order fulfillment.
We estimate that the Group is currently operating at ~70% capacity, and management guided that there is still room for capacity to increase when required. We do not expect any material capex spend for FY22.
Outlook
Construction sector see faster pace of recovery in 1Q22; expects escalation of activity for rest of 2022. The Group's order book remained above $1bn as the construction sector continues its recovery. We estimate that half of its order book will be fulfilled within the next 12-15 months.
According to the Ministry of Trade and Industry, in absolute terms, the value-added of the sector remained at 25.3% below its pre-pandemic level, as activity at construction worksites continued to be weighed down by labour shortages. Despite this, we see the labour shortage situation easing with the relaxation of border restrictions and remain positive on the outlook for the sector.
HDB has announced that it will ramp up the supply of new build-to-order (BTO) flats over the next two years to meet the strong housing demand from Singaporeans. It plans to launch up to 23,000 flats per year in 2022 and 2023, which represents a significant increase of 35% from the 17,000 flats launched in 2021. Minister for Transport S Iswaran also recently announced that Changi Airport's Terminal 5 project will resume after being put on hold for two years due to the Covid-19 pandemic.
With an approximately 65% market share in the reinforced steel industry, we continue to see BRC Asia as a key beneficiary of the construction sector recovery.
About the author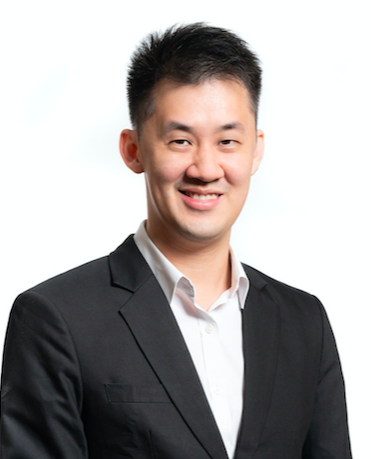 Terence Chua
Senior Research Analyst
Phillip Securities Research
Terence specialises in the consumer, conglomerate and industrials sector. He has over five years of experience as an analyst in the buy- and sell-side. As an institutional fund management analyst, he sat on the China-Hong Kong desk. Terence was ranked top 3 for Best Analyst under the small caps and energy category in the Asia Money poll 2018.

He graduated from the Singapore Management University with a major in Finance (Honours), and is the honoured recipient of the CFA scholarship.