ARM Holdings - ADR - Stock Analyst Research
Target Price*
-
Recommendation
NON-RATED

›

NON-RATED

Market Cap*
-
Publication Date
13 Sep 2023
*At the time of publication
Arm Holdings Limited - IPO Fact Sheet
Offering 95,500,000 shares at US$47-US$51 per share for a total offer amount of US$5.2bn. Largest IPO valuation of ~US$55bn with 1,026,078,866 shares outstanding.
ARM mainly generates revenue from licensing and royalty fees from its semiconductor architecture design. It does not sell or manufacture any semiconductors.
Top end of IPO range will put ARM's LTM P/S ratio at 20x, with a LTM P/E ratio of 105x. Peer valuation of Broadcom and Qualcomm are 31x and 10x LTM P/E, respectively.
**Update 14/9/23: ARM has priced its IPO at US$51 per share.
IPO Details
Semiconductor chip designer ARM's highly anticipated initial public offering (IPO) is set to list on the Nasdaq this coming Thursday (14th Sep 23), in what appears to be the most valuable IPO in market history. The company is looking to offer 95,500,000 vendor shares at a price per share of US$47-US$51, at an offer amount of ~US$5.2bn, with a lock up period of 180 days for company insiders. This would value ARM at ~US$55bn, making it the world's largest IPO in history, and 38% higher than NVDA's proposed US$40bn acquisition last year.
ARM has since enticed many of its major customers to subscribe to its IPO, contributing to the 10x oversubscription. It has also said that it would not offer any more shares, which we think could lead to ARM pricing its offering slightly above its guided per share range of US$47-US$51.
Company Background
ARM was established in 1990 as a joint venture between Acorn Computers, Apple Computer, and VLSI Technology. The original joint venture set out to develop a CPU that combined high-performance with power efficiency. Its CPUs initially gained traction in mobile phones in the mid-1990s because ARM's energy-efficient processors provided an appropriate level of performance while consuming little power, which was critical for these smaller form factor devices. ARM was listed on the London Stock Exchange and the Nasdaq Stock Market from 1998 until 2016, when it was taken private by SoftBank Group, the company's controlling shareholder.
ARM does not sell or produce chips. Instead, the company generates revenue by licensing their products to semiconductor companies, OEMs, and other organisations to design their chips. ARM customers license its products for a fee, which gives them access to the company's designs and enables them to create ARM-based chips. The company receives a per-unit royalty when a chip has been designed and manufactured with ARM's technology. The royalty is typically based on a percentage of the average selling price (ASP) of the chip or a fixed fee per unit. This creates a long-term recurring revenue opportunity from each design win. In FY23 (which ended March 31, 2023), royalty revenue represented 63% of total revenue. As of FY23, Arm had 5,963 employees, with ~80% of them focused on R&D.
ARM's products can be used in chips that contain a processor. As such, its technology can be present in various applications, including smartphones, PCs, digital TVs, IoT devices, cloud computing and servers, automotive, and networking equipment. The company's customer base includes major tech companies like Apple, Nvidia, Alphabet, AMD, Intel, and Samsung. In its IPO prospectus, ARM estimated that its total addressable market (TAM) in CY22 was ~$200bn, with the expectation that this would grow at a 6.8% CAGR until CY25. ARM also estimates that the aggregate value of chips containing its ARM technology represented ~49% market share in CY22 (vs 42% in CY20).
In the mobile application processor market (where it has >99% market share), ARM expects a CAGR of 6.4% until CY25, driven by an increasing need for high-performance processing capabilities with the emergence of AI and Machine Learning workloads, and the ongoing shift to 5G networks. Mobile is estimated to account for ~80% of FY23 revenue.
The cloud compute and automotive markets are where ARM sees the most growth moving forward, with a CAGR of 16.6% and 15.7%, respectively (until CY25). As of CY22, the company has also seen an increase to its market share in both markets to 10% and 41%, respectively, (increasing from 7% and 33% in CY20), with more cloud service providers (CSPs) starting to increase their deployment of ARM products in their data centers, and automotive electronics transitioning towards more software-defined architecture.

Peer Valuations
Assuming an IPO price at the top of its range at US$51, ARM's LTM P/S ratio would be ~20x, with a LTM P/E ratio of ~105x, a significant premium to some of its peers in the mobile processor space (Qualcomm: 10x P/E, Broadcom: 31x P/E).

About the author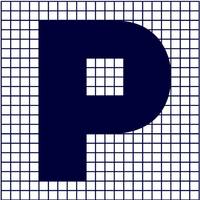 Phillip Research Team